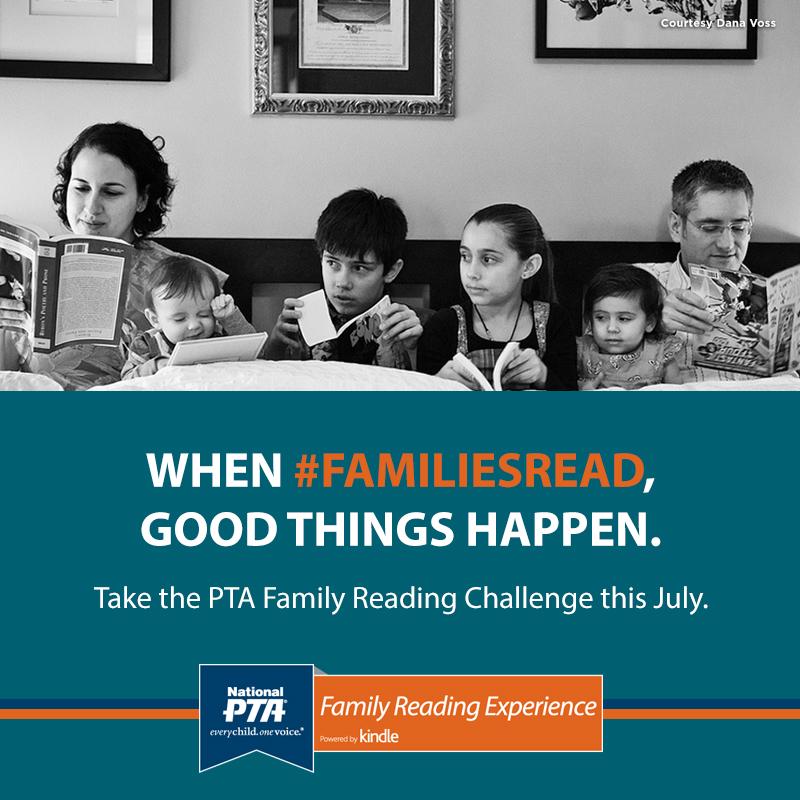 Kids these days. They're re-wired with a need for constant attention and engagement. They could never do what we did: Sit for hours locked in our room or under a tree with a single book.
Don't knock em. Join em. Help em. Even learn from em.
Nearly 40% of parents say their child does not spend enough time reading for fun but when you take social media into account you realize that is simply not true. T
oday's digital learners are not only reading like never before, they are writing too using social media. And that's a great thing. More and more research shows this is an effective way to increase literacy among our youth.
Here are some ways we can harness the power of social media to inspire reading (and writing!) and join families everywhere as part of the
PTA Family Reading Challenge
using social media.
Look with your child at Facebook timelines or pages of some of their favorite people. Read the posts. What kind of posts get the most likes, shares, comments? Read some of your child's own posts? How could they be more engaging?
Are the images and captions showing the best selves of the person holding the account? What picture is being painted. What are some things you like about how this person is representing him or her self. What could be improved. What have you learned to consider for your own account?
Find some people your child looks up to. Read their Tweets. Which are favorited the most? Which have the most retweets or interactions. What makes a Tweet popular? Reply to, retweet, favorite some of those Tweets.
If you think the children in your world need to brush up on their digital literacy before taking the dive into some of these activities, Common Sense Education has online games students can dive right into to do just that.
Young people learn critical skills related to digital safety, respect, and community playing a fun, interactive game that addresses key issues facing kids in today's digital world.
Digital Compass gives kids the freedom to explore how decisions made in their digital lives can impact their relationships and future.
Teaches digital citizenship through student-directed, media-rich activities that tackle real-world dilemmas. Teens learn from peers' experiences then create collaborative projects that voice their ideas for making smart choices.
In the 21st century children are reading and interacting with text in ways never previously possible. Parents and teachers can take advantage of this enthusiasm and ensure students are reading and writing effectively even outside of school hours.