Most people think of social media as a distraction during face-to-face gatherings. But can it be used to enhance face-to-face experiences?
Whether you have a group going on a trip to a museum, a fair, a conference, or a show, there are ways you can use social media to deepen the event experience and also build relationships of those attending the event.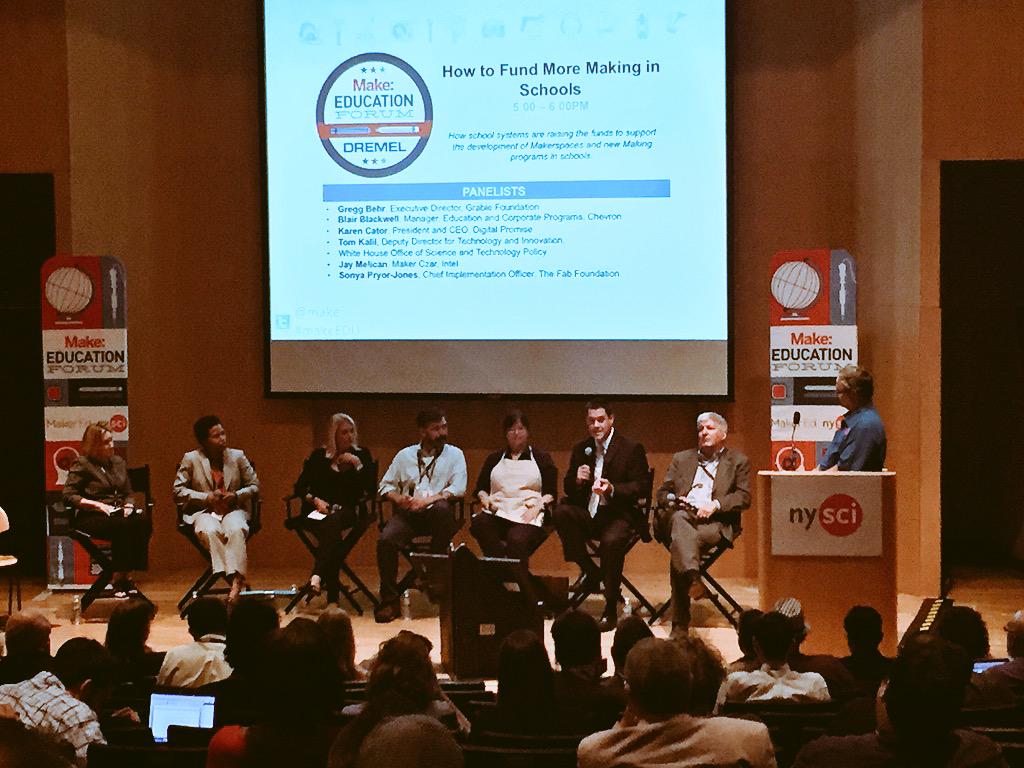 The Maker Faire Education Forum where I implemented these ideas.
Group Chat:

Set up a group chat in a cross-platform forum that makes sense such as Facebook, Google, or Whats App.

Hashtag:

Determine what hashtag your group will use.
Coordinate finding each other.

Share when you've found something amazing that others may want to see.

Discuss, ask questions, get clarification, make meaning of what you're watching or listening to.

Share photos. See something or someone cool. Snap a photo and share with the group.

Those who can't make it person can join the fun remotely.

Benefit:




This is a great way for those who might be new to the group to get a bit of insight into one another as well as include the voices of those who might feel shy with face-to-face interactions. Everyone gets to know everyone else a little better.

Pick your favorite platform or several different platforms and Tweet, Instagram, Vine (or whatever you choose) your takeaways.

Benefit:




Sharing your thoughts via social media helps you remember, reflect, and make meaning of what you are seeing.
Turn those hashtags into a Storify recap or take a look at them on Tagboard.com.

Examples from the Maker Faire Education Forum
Provides a terrific way to reflect and make meaning of the experience. It provides insight into not only what you encountered, but what others encountered as well. It is also a great way to share what went on with others who could not attend.
Share what you learned from the event.

Benefit




One of the best ways to reflect upon and make meaning of an event is to blog about it. Reflecting is good for you. Sharing is good for the world.
What do you think? Are some of these ideas ones that you could see using before, during, or after event? Are there other ways to use social media at face-to-face events that you have found successful? If so, please share in the comments.